Roundup: 30 Of The Best Soup Recipes To Keep You Warm This Fall
*Disclaimer: There are affiliate links in this post. I am a participant of the Amazon Associate Program. I may earn a commission on any qualifying purchases that you make at no additional cost to you. For more information, please read my disclosures. disclosure
Roundup: 30 Of The Best Soup Recipes To Keep You Warm This Fall
With work, family obligations, school, and social activities galore this season, who really has time to prepare a healthy-ish home-cooked meal every night of the week.
No problem, we've got you covered! 
The season of Fall brings cooler weather as well as a revival of some of our favorite soups, stews, and stoup recipes from around the web.
These easy to prepare meals seem to be the perfect solution to satisfy just about any palette in our family. 
Not only are they an economical choice to feed your family too but they are also warm, comforting and fairly customizable to your dietary needs.
Check out this wonderful list of quick, easy, and delicious soup recipes that you can add to your recipe box to serve up throughout the year:
Hop on over and check out Courtney's recipe for this beautiful bowl of Minestrone soup. Not only is it beautiful to look at, but it is also easy to prepare and freezes well too!
Like easy to prepare soups like the minestrone soup from #1? Then you're gonna love this easy recipe from Courtney too.
3. Homemade Chicken & Wild Rice Soup
If you had leftover chicken or turkey meat for dinner from a previous night, revive it into this delicious bowl of chicken and wild rice soup from Emilie. That's like hitting 2 birds with 1 stone when it comes to meal planning!
4. Jamaican Chicken Soup Without The Cock Noodle Soup
If you're in the mood for some tradition Jamaican Chicken Soup without all of the additives, you're in for a real treat with this recipe from Jo. The added special bonus is that it's a wonderful gut healer for you too!
Check out this lovely yet surprisingly healthy recipe for Vegan Split Pea Soup from Jennifer. The surprise comes in the form of a turnip, click through to find out how she does it.
Can you just imagine how incredibly delicious this bowl of chicken vegetable soup must taste from this gorgeous image? You don't have to wonder any longer, just click on through and find out from Lucy, how to make your very own bowl at home!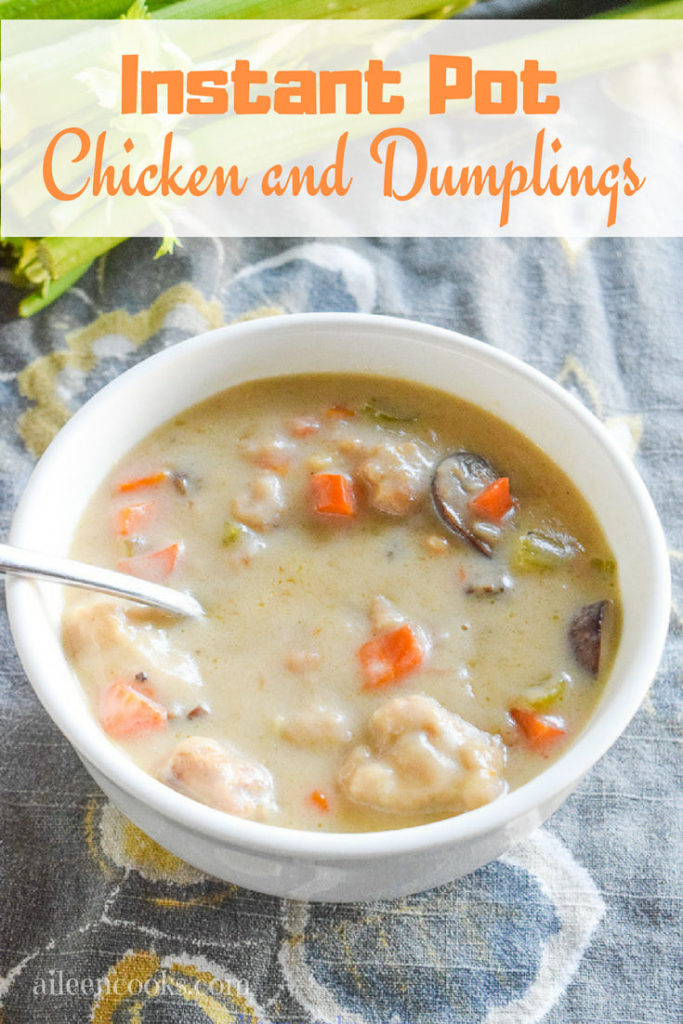 7. Instant Pot Chicken & Dumplings
Love chicken & dumplings? Aileen's got you covered with this Instant Pot Chicken & Dumplings recipe. She's done all the work to figure out which method works best so that all you have to do is follow her recipe.
8. Slow Cooker Creamy Tomato Basil Tortellini Soup
This recipe for Slow Cooker Creamy Tomato Basil Tortellini Soup from Kim is a keeper if you are a big fan of tomatoes and pasta. Pffttt! who isn't?!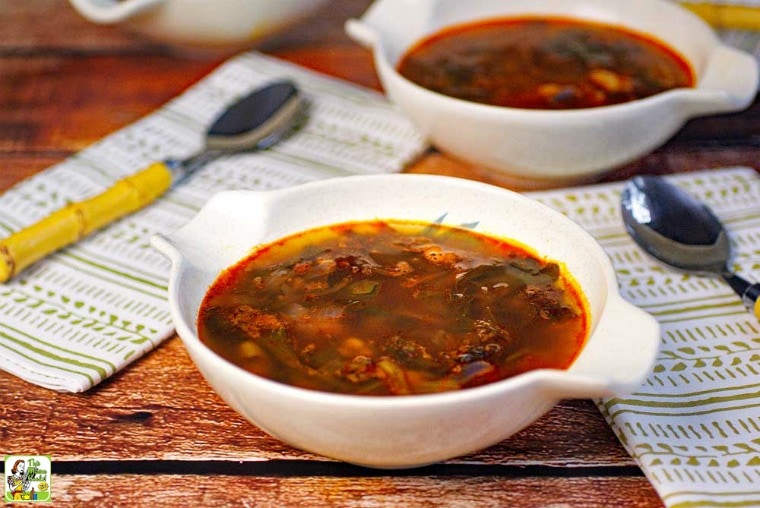 9. Kale Soup
You will love this Kale Soup recipe from Anne-Marie if you're a fan of all things hot and spicy! It has all the flavor without the added cream.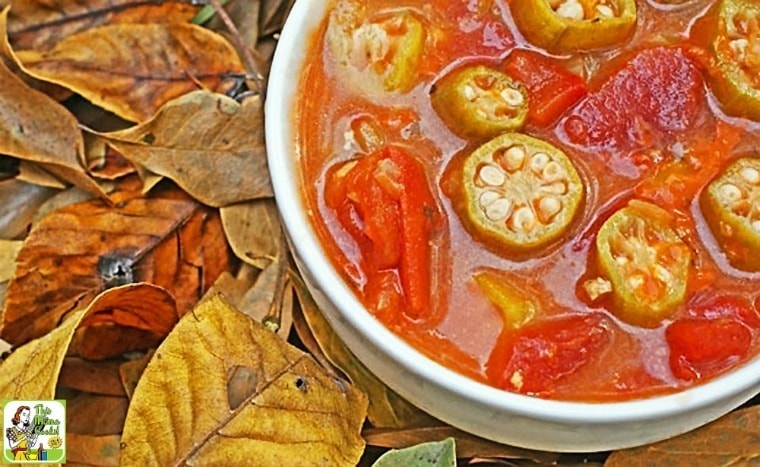 Anne-Marie does not disappoint when it comes to her amazingly flavorful soup recipes. She delivers yet another punch of flavor with this Easy Tomato Okra Soup Recipe.
11. Sausage Kale Soup With Sweet Potatoes
Imagine eating Zupa Toscana, but the healthier version without the cream and you have this colorful and delectable Sausage Kale Soup with Sweet Potatoes from Laura. Give this figure-friendlier version a try if you're a sausage and kale fan!
12. Slow Cooker Chicken Pot Pie Soup
Laura does it again with this lighter gluten-free version of a slow cooker chicken pot pie soup recipe. She even gives you several choices for substitutions to customize it to your palette.
This broccoli cheddar soup from Jamie just screams Yummmm! There's nothing processed about this recipe, oh no! It's real cheddar, real cream, & real milk all the way, baby!
14. Potato Soup
Here is another hit recipe for Potato Soup from Jamie that is sure to knock your socks off or at least warm you up on a cold and rainy day!
15. Vegan Roasted Carrot Soup Lentils
If you're a vegan, you're in luck! This scrumptiously healthy vegan roasted carrot soup with lentils from Elena will make your day.
16. Roasted Butternut Squash Soup
Here is another good and good for you roasted butternut squash soup recipe from Elena. Get all of the roasted flavors of butternut squash, garlic, and carrots without any of the guilt!
What do you get when you put the trinity of awesome foods together like cheeseburgers, potatoes, and bacon? This fantastic Cheeseburger Soup from Alli that's what!
If anyone can take a traditional favorite American side dish like mac and cheese and make it even better, it's Alli. Give this ooey-gooey Mac and Cheese Soup a try, you won't regret it!
If you're anything like me, you always order French Onion Soup any chance you get whenever go out to a fancy restaurant that serves it. Now you can make it at home with this fabulous recipe from Mary!
There's nothing quite like a good chili to usher in the start of football season and this easy instant pot chili recipe from hodgepodgehippie.com seems to fit the bill nicely!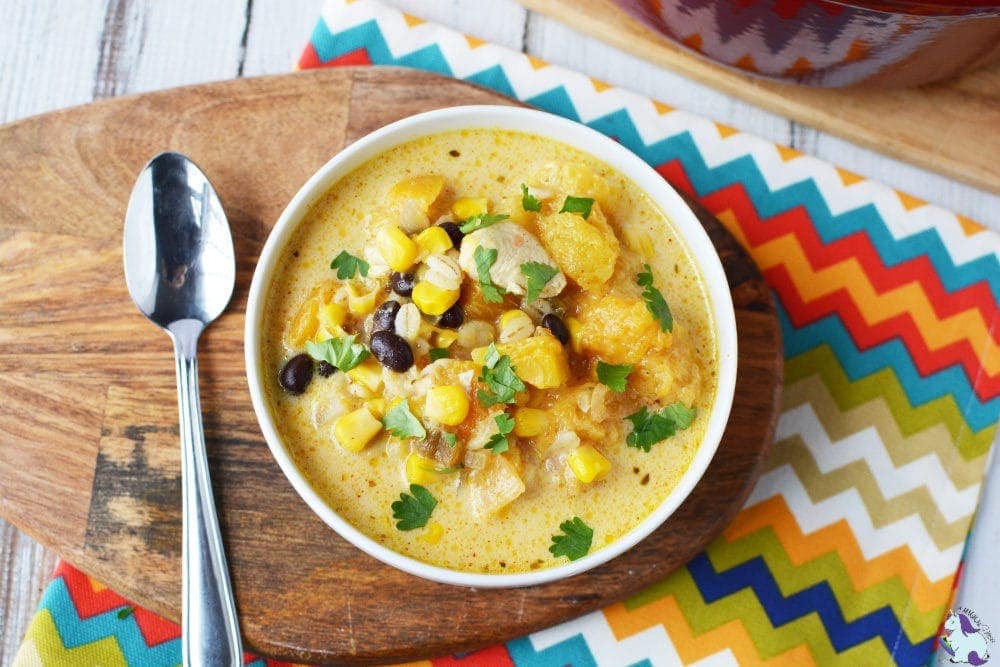 21. Southwest Chicken Corn Chowder
Here is a delicious recipe for Southwest Chicken Corn Chowder from the sisters of amagicalmess.com if you love a hint of sweet & spicy!
22. Beet Carrot Ginger Vegan Soup
This delightful Beet Carrot Ginger Vegan soup was created by the talented Aarika at justbeetit.com. Not only does it infuse all of the wonderful flavors of the season into one beautiful presentation, but it is also boasts some very sought after anti-inflammatory properties that can help to prevent colds.
23. Matzo Ball Soup
Mmmm, if it's been way too long since you've had a good bowl of Matzo Ball Soup as I have, then you must try this recipe from Carol & Randi. This recipe is freezer friendly to boot!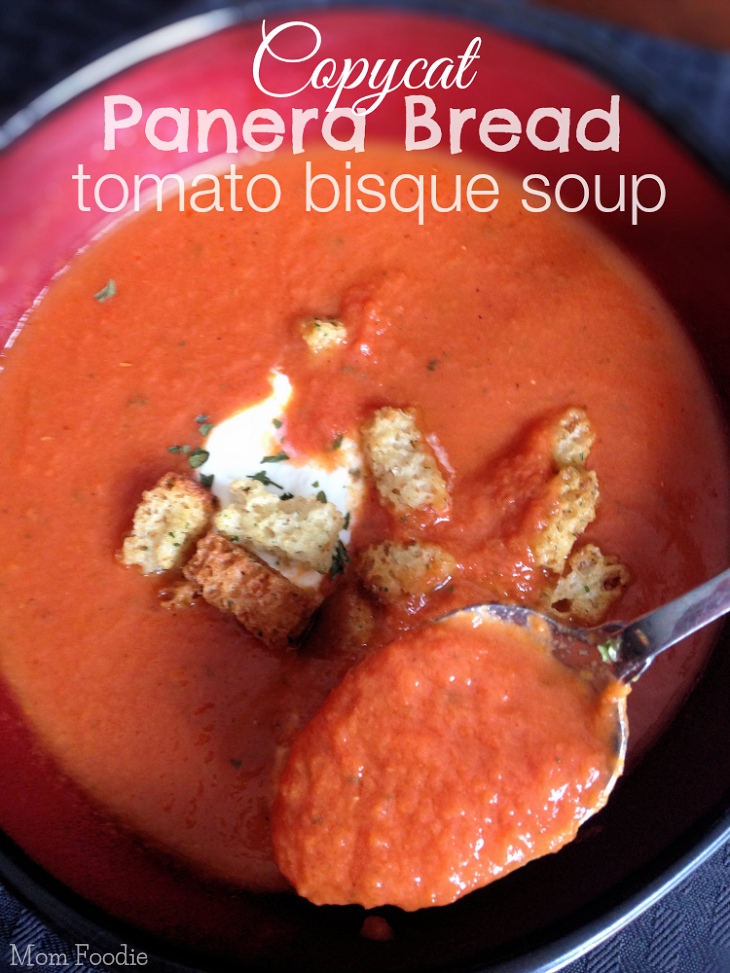 24. Copycat Panera Bread Tomato Bisque Soup
Love those fancy Panera soups but not those fancy Panera prices every day? Now you can make your own copycat Panera Bread Tomato Bisque Soup from home and save some moolah too with this recipe from Robin.
25. Gluten-Free Cajun French Onion Chicken Soup
If you love French Onion Soup as much as I do, you have got to experience the cajun flavors in this Louisiana style gluten-free cajun french onion soup brought to you by Lyn Corinne.
Calling all curry lovers! Come experience this aromatic treat of seasonal pumpkin simmered in the wonderful flavors of this delectable curry soup brought to you by Rhian.
27. Aldo Zilli Chicken Broth With Bread & Parmesan Dumpling
If you're in an adventurous mood and you're looking for something completely different with a hint of a cheesy familiarity, look no further than this light and satisfying recipe from Chef Aldo Zilli's chicken broth with bread & parmesan dumpling soup.
28. Sausage Potato Cabbage Soup Vegan
Want a hearty and delicious soup without all the heavy meat, try this not-so-typical sausage potato cabbage soup from Emese & Nandi. It just so happens to be vegan-friendly, meat-free, dairy-free, and gluten-free to satisfy most of your diet restrictions.
You'd be just as surprised as I am to learn that this award-winning carrot soup from Terri is actually a carrot chowder. It is just as delicious as it is healthy for you too!
30. Restaurant-Style Autumn Squash Soup
This restaurant-style autumn squash soup from Sarah is another very good copycat rendition of Panera Bread Restaurant's Autumn Squash Soup recipe. No need to go out and overpay for it when you can make it yourself much better from home.
Enjoy! 🙂
Please feel free to save and follow me on Pinterest. You may use 1 image as long as you link directly back to my original post. However, you may not copy my content as it is illegal and unlawful. If you have any questions or concerns, please reach out to me via email at admin@fulloffortunes.com. Thank you very much for your interest in https://www.fulloffortunes.com