37 Easy Thanksgiving Crafts To Create With Your Kids
*Disclaimer: There are affiliate links in this post. I am a participant of the Amazon Associate Program. I may earn a commission on any qualifying purchases that you make at no additional cost to you. For more information, please read my disclosures. disclosure
37 Easy Thanksgiving Crafts To Create With Your Kids
So, what's your favorite holiday?
For kicks and giggles, if you ask any kid what their favorite holiday is, they will most likely tell you that it is Christmas.
Why?
Because besides their birthdays, Easter, & maybe even Lunar New Year, Christmas is the most popular time of year when they will be receiving an influx of toys, games, and all of the things that parents dread; cleaning up after, tripping on, and mucking up the entire house. 🤦🏻‍
Can we say, clutter, anyone? 🤦🏻‍♀️
So instead of putting so much emphasis on gifts and ALL the things during the holidays with your immediate family, let's try to focus on being grateful for the people that we spend the most time with on a daily basis instead.
Our kids are our favorite people. We love to spend our precious time with our kids whether it be playing games, participating in an activity, or making things together there is no place we would rather be than with our sweet kiddos.
So this Thanksgiving, let's give them the gift of being grateful for each other.
Here are 37 craft ideas for you to create with your kids for Thanksgiving:
If you're looking for an easy toddler craft that encourages your child to use their fine motor skills, Emily's got you covered with this cute, Easy Fall Leaf Turkey Crafts For Kids tutorial.
Toddler crafts galore! This fancy feathered one is also from Emily.
If your kiddo loves to play dress up, here is an adorable 4 in 1 printable download from Mishell!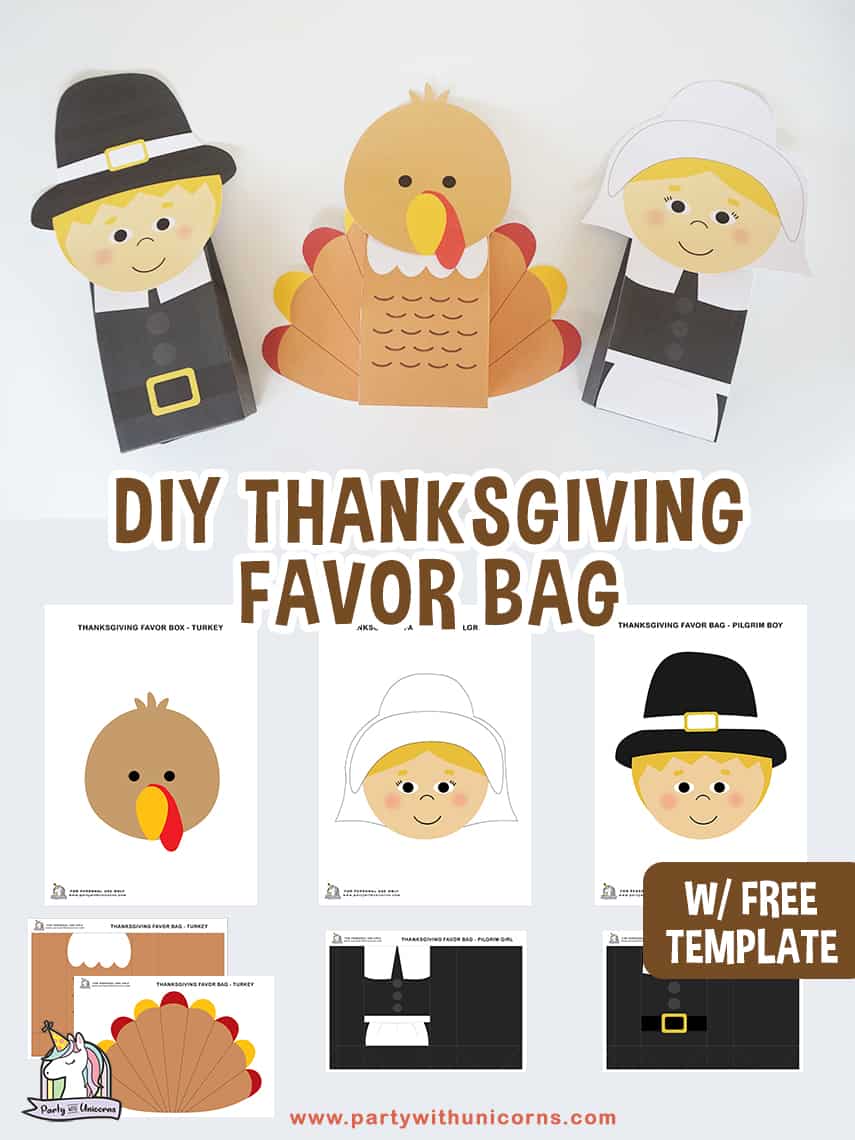 When you know that you're going to be sending leftover food home with your guests, you can rest assured that it's going to look just as sweet with these Thanksgiving Favor Bag Crafts from Carolyn.
Teach kids the meaning of Thanksgiving and why it is important for all of us to remember to be grateful for all the little things that we take for granted in our lives with this smart Thanksgiving Gratitude Game from Nellie.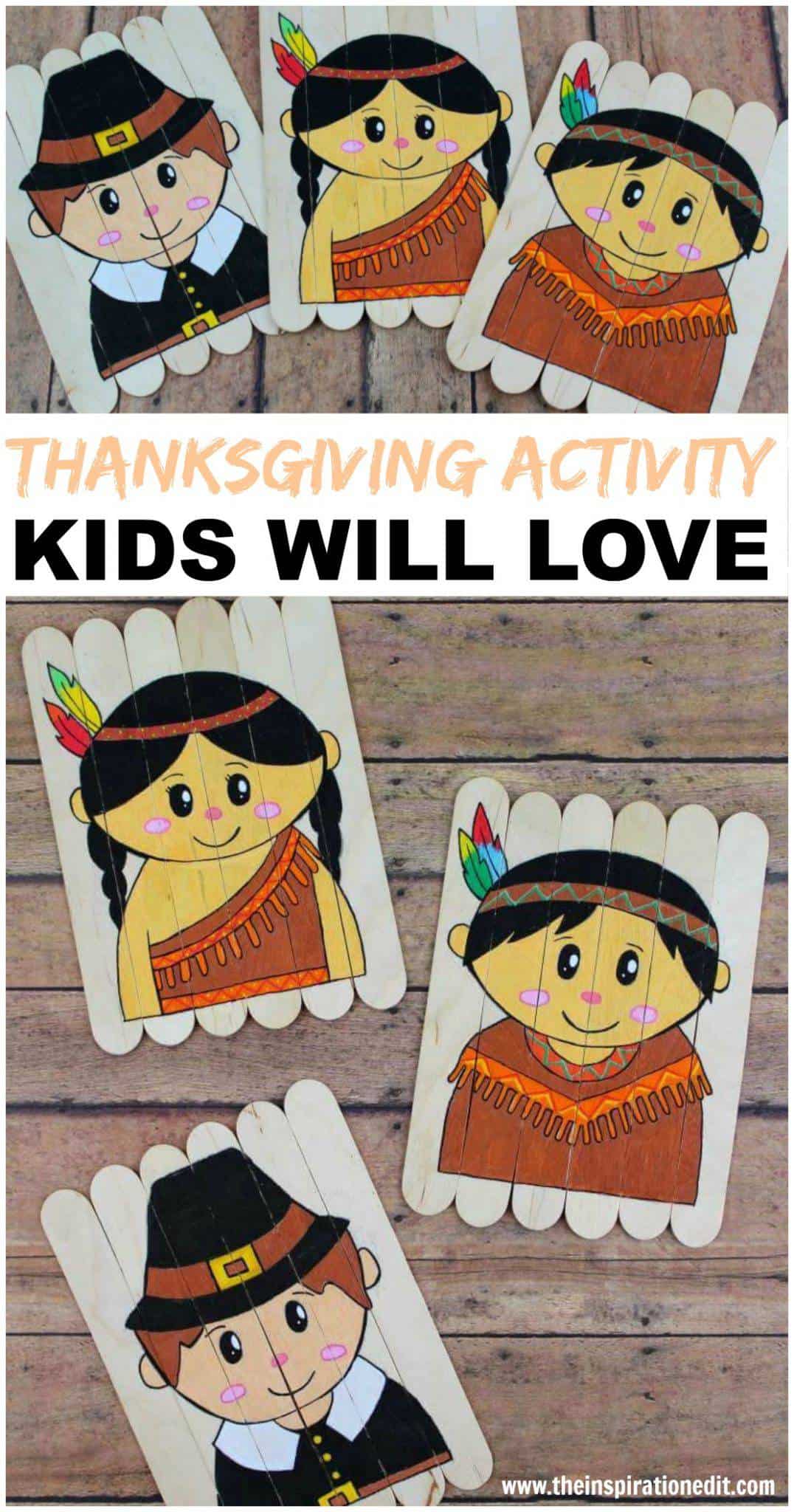 These adorable Thanksgiving Kids Crafts from Angela are made with popsicle sticks. Glue them together and modge podge them and they'd make great coasters or pull them apart as a puzzle for little ones.
This Handprint & Footprint Turkey with Poem craft printable from Elizabeth may require some hand and foot coordination from your kiddo but it will be a fun project that they will enjoy.
When you ask your kiddos to help you set the table for dinner this Thanksgiving, you can bet they'll be excited to help out with this adorable turkey craft that does double duty as a napkin ring from Susan.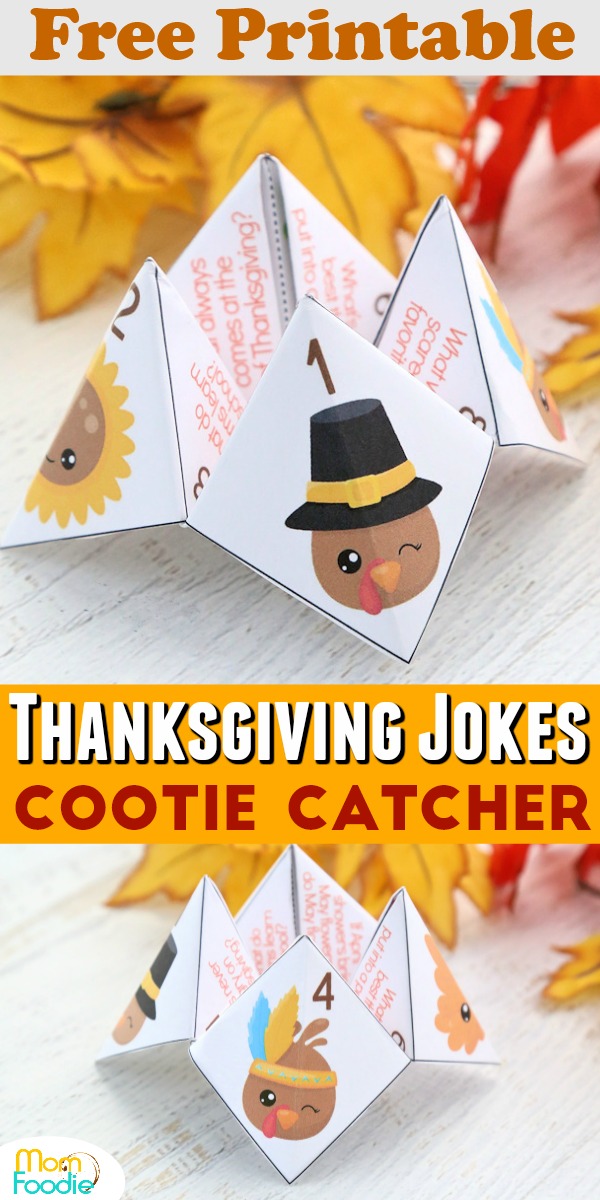 If you've ever made fortune tellers as a kid, you'll love this Thanksgiving Jokes Cootie Catcher idea from Robin. Your kiddos will have a good time unraveling each joke as they make each other laugh!
This Turkey Game for kids craft from Cassie should be a go-to option for your kids are bored from all of the hubbub of visiting friends and family. Take them outside for some much-needed exercise and whack around a few balloons with this fun game!
Here is a fairly easy to make popsicle stick turkey craft from Stormy that your kiddos can whip up to celebrate Thanksgiving.
These toilet paper roll turkey craft from Stormy makes a great table setting! Ask your kids for their help and they'll be excited to show off their creations to your guests!
This impossibly adorable paper bag turkey craft from Stormy won't just be another cute craft for your kiddos to make, it will be hard for them to give away as well. Just be sure to tell them that sharing their turkey bag is caring.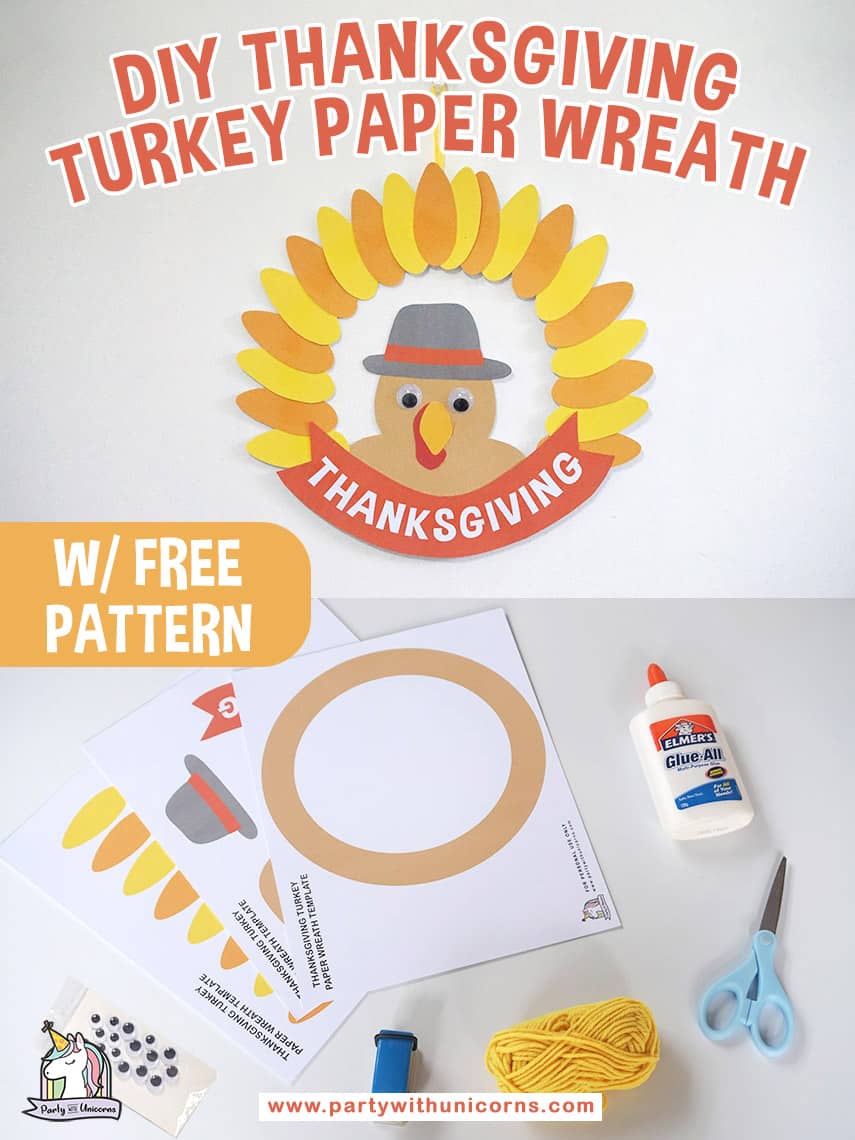 Need a Thanksgiving Turkey paper wreath? This free printable one from Carolyn will make your door the envy of your neighborhood!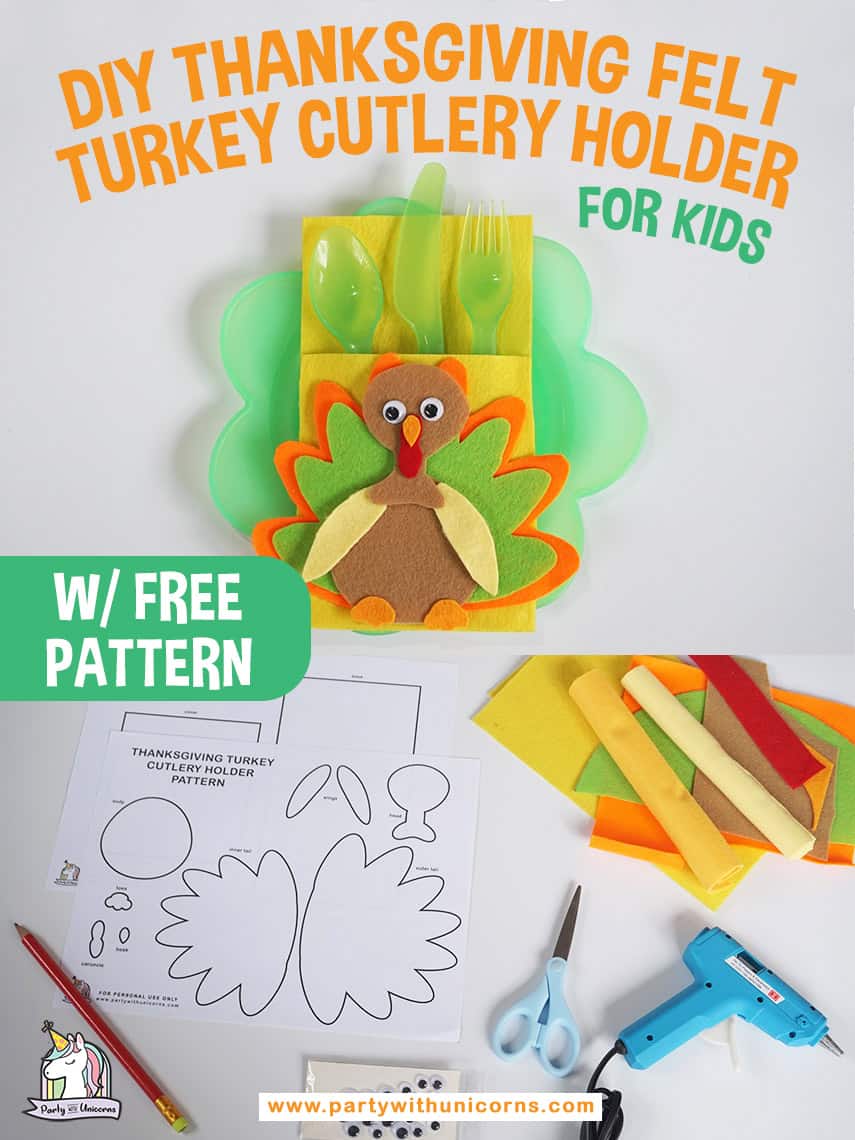 What a cute idea for the kids table! Wow the kiddos for Thanksgiving this year with this DIY Thanksgiving Felt Turkey Cutler Holder from Carolyn.

Here is a Turkey Handprint card tutorial from Kim that shows your kiddo how to create one out of construction paper.
Although they may be too young to truly understand what Thanksgiving is all about, you can still help your little ones learn their shapes with this cute Turkey Shape Craft from Louise.
Here is another one from Louise as proof to show that creating fun crafts like this Paper Plate Turkey Craft with your kids doesn't have to be expensive. This one only requires a paper plate and coffee filter as well as a few knick-knacks from your craft stash that you probably already have on hand.
This quick & easy tissue paper turkey craft from Adree is a downloadable printable that your kiddo can use to stick on colorful tissue paper, easy peasy & done!
This second craft from Adree is one of my favorite ways to teach kids how to be thankful. It is a free printable leaf that you can print out and ask your kiddos to write down something that they are thankful for each day for the month of November.
Adree's last craft is a DIY Thanksgiving garland that will require lots of cutting from your kiddos, but it will also train them to be oh so coordinated too!
Got winter gear like beanie hats and mittens for days? Try this upcycled craft toque pumpkins & glove turkeys from Jane & Sonja for an easy and free decor that your kids can help make for Thanksgiving.
This fun paper plate craft from Heather is perfect for preschool and toddler aged kids because it only requires foam stickers and markers, give it a try with your kiddos!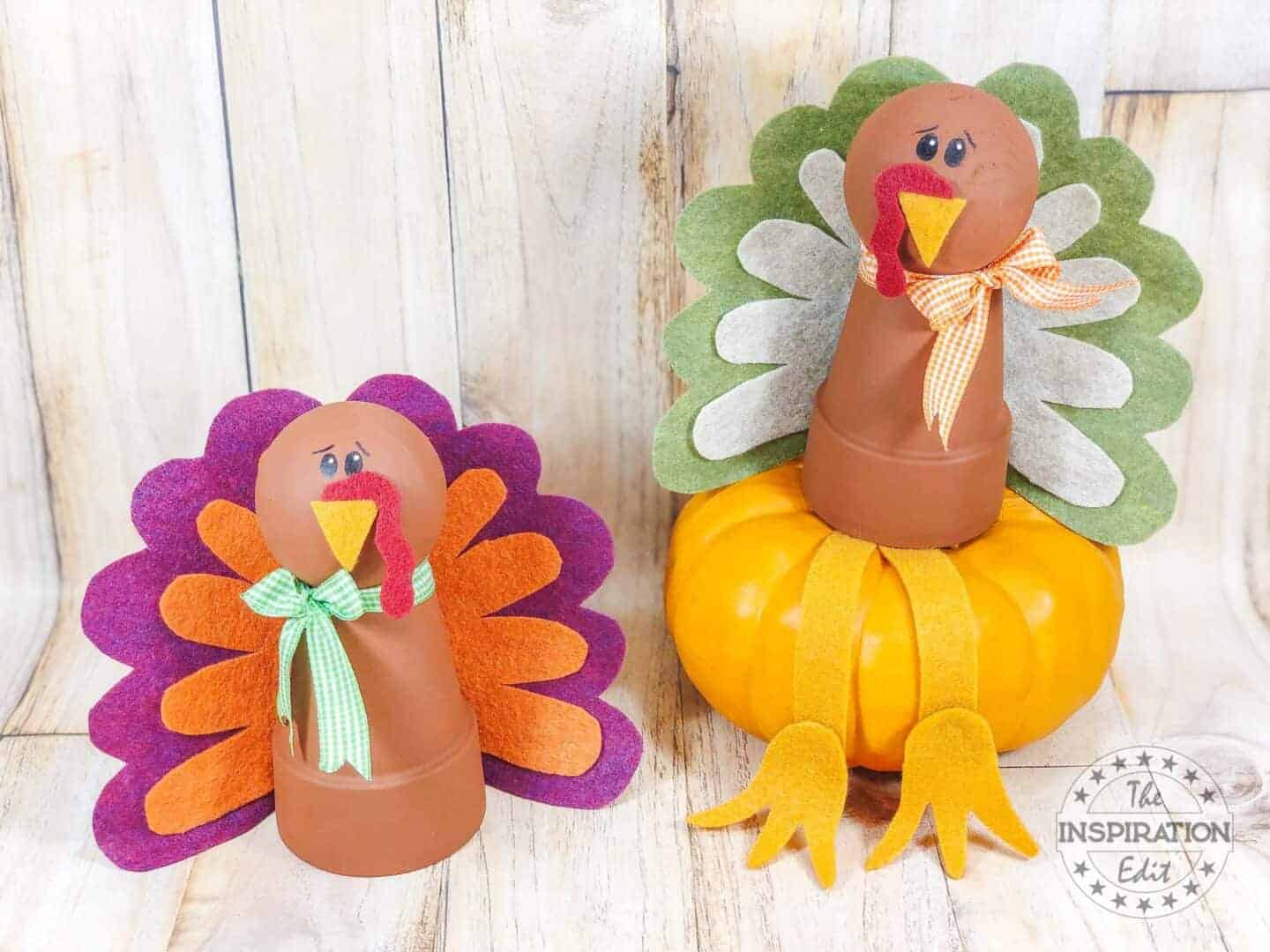 Got clay pots? If you do, then these Thanksgiving clay pot turkeys from Angela are the perfect home decor welcoming piece for you and your kiddos to make for home or foyer.
Here is a sweet Thanksgiving-themed craft and writing activity from Patricia that not only allows your kiddos to express themselves through art but also through their creative writing talent too.
Here is another Super Simple Paper Turkey craft from Patricia that is especially great for little kids that are 5 years old and under who are not yet writing.
Ana shows you how to make a Thanksgiving Craft Turkey Place Card for the kids table using a paper towel roll that cut down short making it easy for small kiddo hands to use.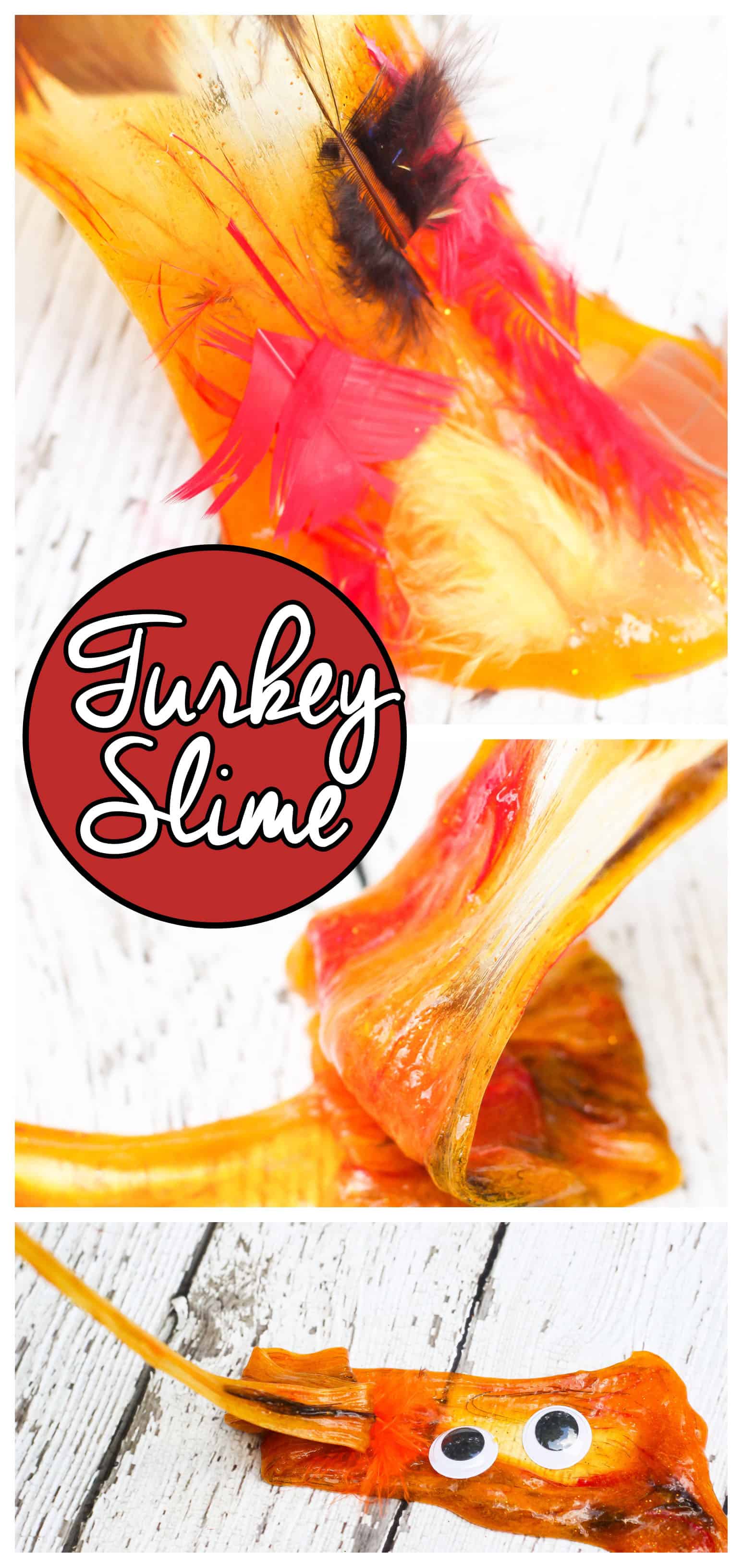 Whenever you're in doubt of what to do with your kids, just make slime, like this Turkey Thanksgiving Slime from Jenn. It's festive, colorful, and absolutely fun for them to do!

Need a way to use up all of that leftover candy from Halloween? Jenn's got you covered with these Thanksgiving Table Favors!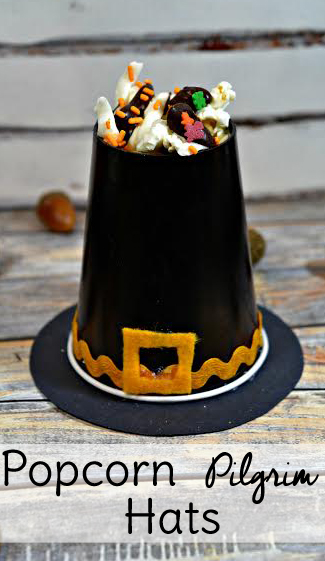 Sick of seeing turkey-related things ever? Change it up with this Popcorn Pilgrim Hat craft from Jenn and add some treats like, ya know, popcorn, to it!
This Handprint Turkey Thanksgiving Craft from MaryAnne is a great way to get the entire family involved! Have everyone trace their hands individually on a different color of paper and assemble it from the smallest member of the family to the largest.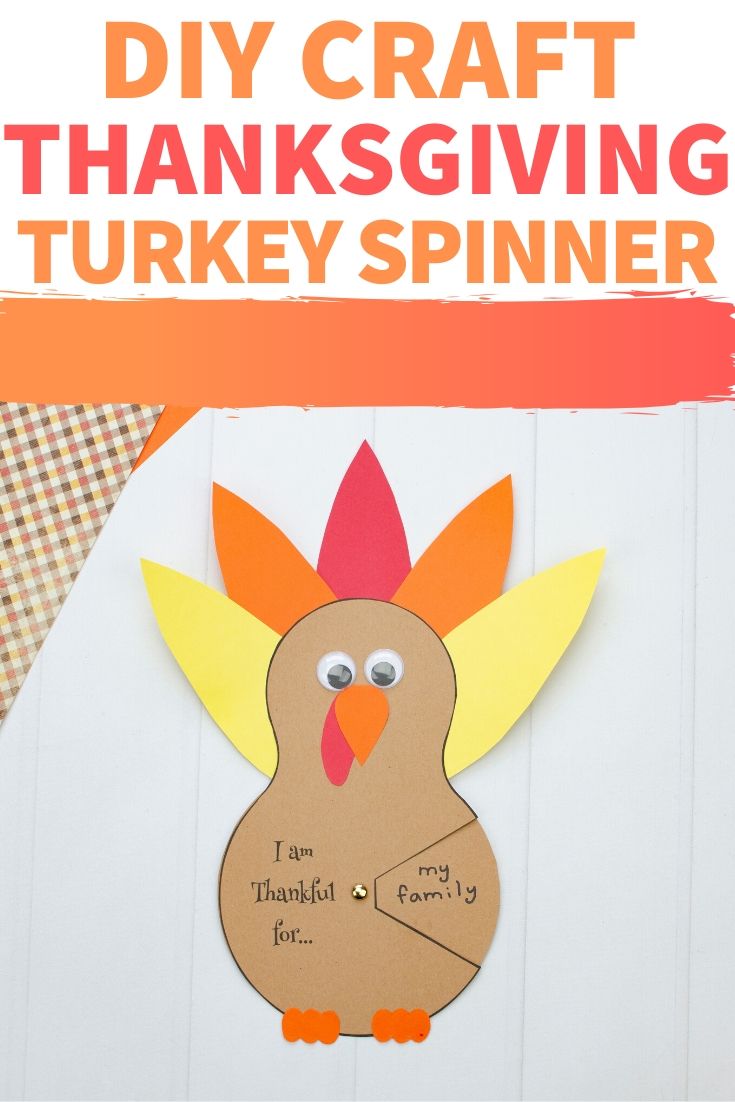 Here is an adorable DIY Craft Thanksgiving Turkey Spinner idea from Thena that will allow you to get to know your kiddo's heart by asking them what they are thankful for this year as they spin the turkey craft and write down their answer.
This colorful & cute turkey handprint craft version from Sam is made out of cardstock. You can print out the templates and trace them onto colorful cardstock along with your handprints to make this craft with your kids.
Here is another cute turkey craft for kids from Sam using a paper plate, cardstock, craft paper, & acrylic paint. This will require some adult supervision but will be fun to make nonetheless.
What a great way to upcycle those egg cartons! Give this Thankful Turkey & Treat Box craft from Maggy a try!
Here is another one from Maggy, a cute & easy paper turkey finger puppet that is made with brown scraps of paper for your little one to enjoy!
If you liked this post, be sure to check out more easy crafts for kids to create with your kids below.
Please feel free to save and follow me on Pinterest. You may use 1 image as long as you link directly back to my original post. However, you may not copy my content as it is illegal and unlawful. If you have any questions or concerns, please reach out to me via email at admin@fulloffortunes.com. Thank you very much for your interest in https://www.fulloffortunes.com